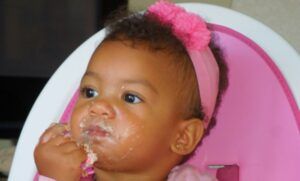 Are you coming to the Diaper Bank's Birthday Bash on Sunday, May 15? Here are the top five reasons you should come and bring your friends!
Babies and toddlers in Minnesota need your help. Did you know that 1/3 of Minnesota's babies and toddlers don't have enough clean diapers? The Diaper Bank of Minnesota is doing something to change that, and you can help by coming to the Birthday Bash!
Every dollar we raise with this event will go toward helping babies and toddlers in need. Last year, we distributed 58,000 diapers to babies in need via our partner agencies. We need your help to drastically increase that number in 2016.
Who doesn't love a mimosa? We'll have a mimosa bar with sparkling wine and sparkling juice for those who prefer a non-alcoholic option. What's not to love about that!
You could win some awesome silent auction items. We've already received amazing donations like a membership to the Science Museum of Minnesota, Izzy's Ice Cream cones, Lynx tickets and more! And every dollar you spend at the silent auction helps keep a baby's bottom clean and dry.
Free entertainment for the kids. Drop your kids off at the BLAST indoor park with our amazing volunteers so that you can enjoy the birthday party while they play.
You can purchase tickets online or at the door. We hope to see you there!
Already know you're coming? We'd love it if you could let your friends and family know about the Birthday Bash as well by sharing the event on Facebook.