Looking for diapers?
The Diaper Bank of Minnesota does not provide diapers directly to families. If you are a parent or caregiver looking for diapers, here are a few resources.
Diaper Bank of Minnesota partner organizations
We provide diapers to a network of agencies serving the Twin Cities of Minnesota. Some distribute diapers to the general public, others only provide them to families that they are already serving in other ways. You can review the list of our partners and see their eligibility information (here – add link).
Mt. Olivet Diaper Depot
The Mount Olivet Diaper Depot offers Minneapolis residents the opportunity to purchase diapers at a discounted rate each month. https://www.mountolivechurch.org/community/neighborhood-ministries/supporting-neighborhood-youth-and-children/
Food shelves
Food shelves may have diapers available. Minnesotans with low incomes can access free food – including some items that meet specific cultural diets – and other household items at food shelves in their communities. The Department of Human Services supports Minnesota's seven regional food banks and more than 300 food shelves, all of which serve people regardless of their immigration status. Accessing food shelves does not count as public assistance under the federal Public Charge Rule. Several resources are available to help individuals and families.
Search for your the local food shelf by zip code. Your local food shelf may offer fresh produce, meat, hygiene items, cleaning supplies, diapers and more. Contact provider for details/appointments https://www.hungersolutions.org/find-help/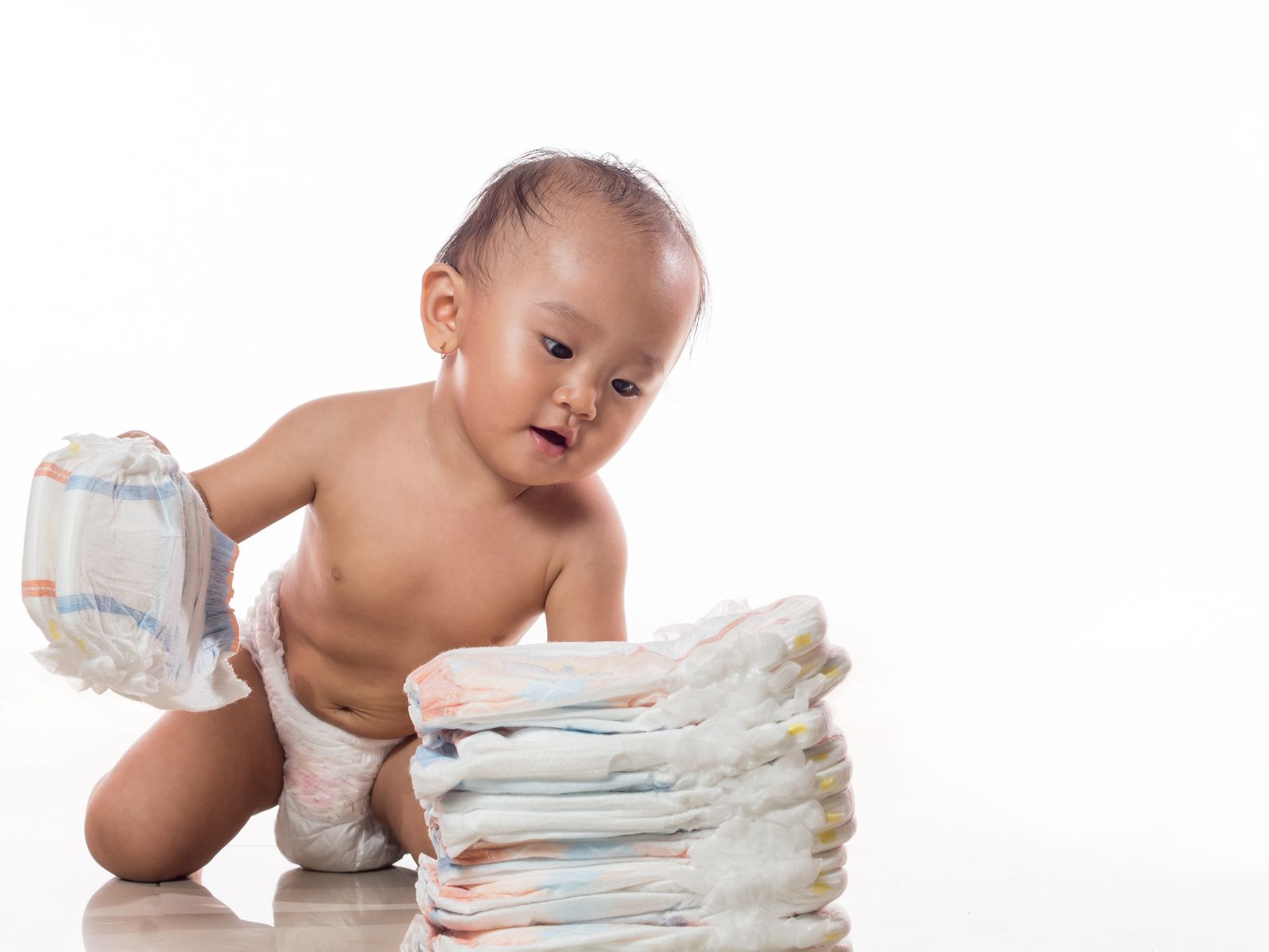 Anoka County
Hope 4 Youth
Diapers available to enrolled participants; anyone is welcome to enroll in services regardless of location.
No appointment required
Mon, Wed, Thurs: 11:00 AM – 7:00 PM;
Tues: 1:00 – 7:00 PM;
Fri: 11:00 AM – 5:00 PM
2665 4th Ave N
Anoka, MN 55303
Phone: 763-323-2066
https://www.hope4youthmn.org/

Way of the Lord
Diapers available to residents of Andover, Ham Lake, Coon Rapids and Blaine
Diapers distributed through food shelf on the 2nd and 4th Tuesdays of the month
2:30 – 5:30 pm
804 131st Ave NE
Blaine, MN 55434
Phone: 763-755-4800
https://www.wayofthelord.org/food-shelf

Dakota County
Prince of Peace Mission Outpost
All families can receive diapers here.
We distribute during our open food shelf hours:
Mon: 4:00 PM – 6:00 PM
Tues: 11:00 AM – 1:00 PM
Wed: 4:00 PM – 6:00 PM
Thurs: 10:30 AM – 12:30 PM
13801 Fairview Drive
Burnsville, MN 55337
Phone: 952-898-9311
https://popmn.org/mission/mission-outpost/
Guiding Star Wakota
All clients can receive diapers. To become a client you must fill out an intake form and provide a photo ID and proof of a child under 3 years old. (Bringing the child, birth certificate, crib card, or other official document is proof).
No appointment necessary
Mon – Fri: 9:00 AM – 5:00 PM
1140 Robert Street South
W St. Paul, MN 55118
Phone: 651-457-1195
https://guidingstarwakota.org/
Hennepin County
Hennepin County Public Health
Referral required for any prenatal or post-partum families. See our website for referral details:
https://www.hennepin.us/homevisiting
Western Communities Action Network
Serving families on the far western edge of Hennepin County: Loretto, Greenfield, Rockford, Minnetrista, Independence, Mound, Maple Plain, St. Bonifacius, Spring Park, Tonka Bay and Minnetonka Beach; and part of Orono.
New clients are encouraged to schedule an appointment for their first visit. Client families can receive diapers once a month.
Mon – Thurs: 9:00 AM – 4:30 PM
5213 Shoreline Drive
Mound, MN 55364
Phone: 952-472-0742
https://www.wecanmn.org/

People's Center, Cedar-Riverside
Diapers provided to program participants; appointment required.
Mon – Fri: 8:30 AM – 5:00 PM
Tues: 5:00 PM – 7:00 PM
425 20th Ave S
Minneapolis, MN 55454
Phone: 612-332-4973
https://www.peoples-center.org/

YWCA Minneapolis
Diapers provided to program participants at the YWCA Hubbs Center location; no appointment required.
Mon – Fri: 7:30 AM – 3:30 PM
Tues: 5:00 PM – 7:00 PM
1030 University Ave W
St. Paul, MN 55104
https://www.ywcampls.org/

St. Louis Park Emergency Program
Diapers provided to families who reside in St. Louis Park or who are homeless; appointment required.
Mon, Wed, Thurs: 8:00 AM – 3:30 PM
Tues: 12:00 PM – 7:00 PM
Fri: 8:00 AM – 11:30 AM
6812 West Lake Street
St. Louis Park, MN 55426
Phone: 952-925-4899
https://stepslp.org/

Robbinsdale Public  Schools
HUG Program
For families in the home visiting program and families in need in suburban Hennepin County.
Call for an appointment to pick up diapers.
3730 Toledo Ave N
Robbinsdale, MN 55422
English:763-504-4983  Espanol: 763-504-4989
First Care
See website for address of each location.
Up to 60 diapers per month provided to program participants; no appointment required.
Tues – Fri: 8:00 AM – 4:00 PM
First two Mondays of each month: 8:00 AM – 4:00 PM
Phone: 612-324-4192 (Minneapolis)
Phone: 612-712-6113 (Richfield)
https://firstcaremn.org/

Community Emergency Services
Diapers provided to all families; please call at least an hour before food shelf starts.
Mon – Wed: 1:00 PM – 3:45 PM
1900 11th Ave S
Minneapolis, MN 55404
Phone: 612-870-1125
https://cesmn.org/

NorthPoint Health & Wellness Center – Food Shelf
All families can receive diapers here; no appointment required.
The food shelf also distributes human donor breastmilk for infants aged 0- to 6-weeks-old to support nursing mothers. Additional NorthPoint resources include: COVID-19 vaccinations, integrated care for high-risk pregnancies, early childhood resources, human services, and medical, dental, and behavioral health.
Mon – Thurs: 10:00 AM – 4:00 PM
1835 Penn Ave N
Minneapolis, MN 55411
Phone: 612-767-9175
https://northpointhealth.org/helping-our-neighbors/support-everyday-life/community-food-shelf

Augsburg Central Health Commons
All families can receive diapers here. No appointment necessary.
Park in the surface lot of the church (not the convention center parking ramp) and bring the ticket inside for validation at the Augsburg Central Health Commons location.
Mon, Thurs: 10:00 AM – 11:30 AM
333 South 12th Street
Minneapolis, Minnesota 55404
Phone: 612-330-1209
https://www.augsburg.edu/healthcommons/central/

Division of Indian Work
Walk-in or call ahead to minimize wait time. May be closed for holidays or pandemic-related issues.
Mon – Fri: 11:00 AM – 3:00 PM
1001 E. Lake St
Minneapolis, MN 55407
Phone: 612-722-8722
https://www.diw-mn.org/
Al-Maa'uun
Diapers provided to families who reside in North Minneapolis; appointment required.
Mon – Fri: 10:00 AM – 2:00 PM
1729 Lyndale Ave N
Minneapolis, MN 55411
Phone: 612-326-5851
https://almaauun.org/
Haven Community Food Pantry
Diapers provided primarily to families who reside in Minneapolis; customers not from Minneapolis can visit twice per month. No appointment required.
Wed – Thurs: 11:00 AM – 3:00 PM
710 W Broadway Ave
Minneapolis, MN 55411
Phone: 763-245-2533
   
Ramsey County
Community Action HeadStart
Diapers provided to program participants. No appointment necessary.
Mon-Fri: 8:00 AM – 4:00 PM
450 N Syndicate St.
St. Paul, MN 55104
Phone: 651-485-2211
https://caprw.org/

First Care
Up to 60 diapers per month provided to program participants.
See website below for a location nearest you
Tues-Fri: 8:00 AM – 4:00 PM
First two Mondays of each month: 8:00 AM – 4:00 PM
Phone: 612-445-2717
https://firstcaremn.org/

Neighborhood House
Serving families living within Ramsey County.
Call the number below for a location nearest you
Monday – Friday 9:00 AM – 5:00 PM
Phone: 651-789-3602
http://www.neighb.org/

House of Refuge Outreach Twin Cities
Diapers provided to all families upon request; appointment required.
Tues: 1:00 PM – 5:00 PM
520 Atwater Circle
St. Paul, MN 55103
Phone: 952-681-8934
https://www.hortc.org/

NorthStar Health Community Food Shelf
Diapers provided to families residing in the Twin Cities Metro Area; appointment required.
Wed: 5PM-7PM, Sat: 10AM-12PM
995 University Ave W, Suite B08
St. Paul, MN 55104
Phone: 651-243-0472
https://www.nshmn.org/cfs


Scott County
Shakopee Community Assistance
Diapers are available for any family from Scott or western Carver County once monthly. No appointment is needed. Bring a piece of legal mail with your name and address each time AND a document with your child's name and birthday once. We also offer clothing, some non-perishable food, and hygiene and period products.
Summer Hours:
Mon, Tues: 2:00 PM – 6:00 PM
September – May:
Mon, Tues, Thurs: 2:00 PM – 6:00 PM
St. John Lutheran Church
119 8th Ave W
Shakopee, MN 55379
612-708-1668
https://sca-mn.org/